Redefining the UK's SLA market
Demand for additive manufacturing services and in particular for specialist SLA additive manufacturing is on the rise. To make sure none of our customers have to do without, we've increased our SLA build volume by 8 times and added 2 brand new machines to our offering.
These two new stereolithography machines enable you to build bigger, better and stronger components than ever before.
RS Pro 800
The RS Pro 800 is the only one of its kind in the UK. It's a large frame SLA machine, capable of building components with 800 x 800 x 550mm dimensions and a layer thickness from 0.07-0.25mm.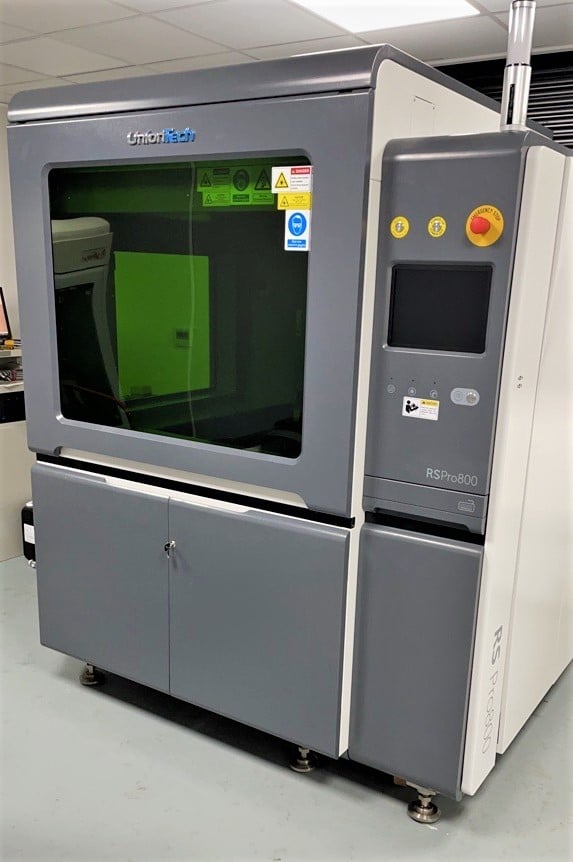 This one-of-a-kind machine is fully operational and ready to build your components.
Whether that's:
Low to medium part runs at a fantastically low cost per unit without the limitations of tooling

Engineering prototypes to prove out concepts

End use parts
With its excellent surface finish and sidewall quality, the RS Pro 800 is well-suited to meet demands of different applications:
Large automotive rapid prototypes
Form, fit and function prototypes
Wind tunnel testing models
Medical and healthcare devices
Film and TV props
And many more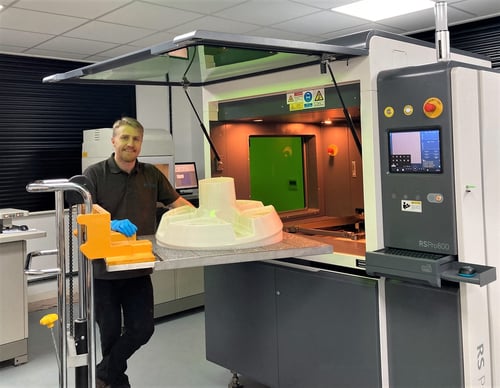 This SLA machine is a first in the UK and uses Somos EvoLVe 128, the durable stereolithography material that produces robust, accurate, and high-detailed parts.
Download the Somos® EvoLVe 128 data sheet here.
Pilot 450
There are only six Pilot 450 machines currently operational in the UK with more expected over the next 12 months. It is capable of building between a layer thickness of 0.05-0.25mm and components up to 450 x 450 x 400mm in size.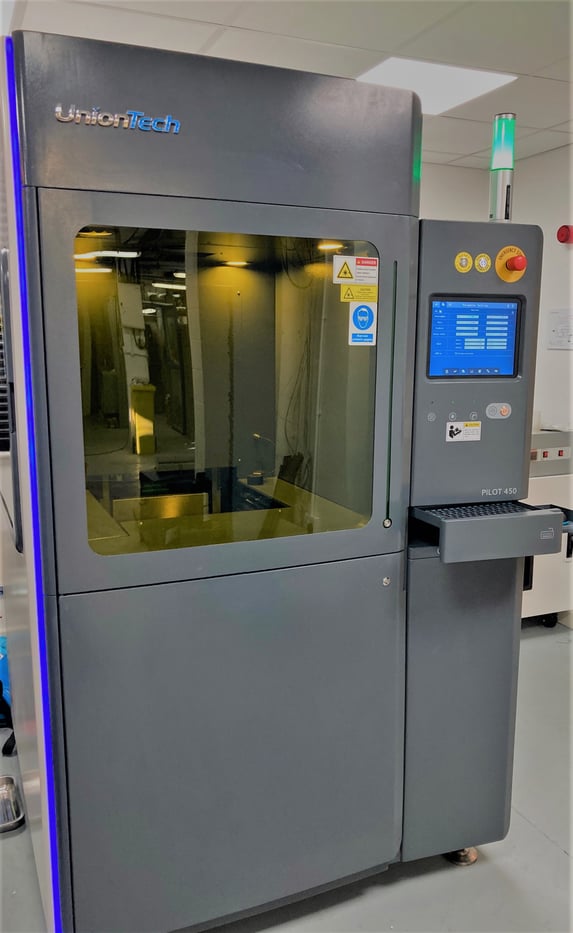 The Pilot 450 is capable of fine detail builds and is well-suited to meet precise demands of different applications:
Medical grade components
Super high definition scale models
Accurate vacuum and RIM casting masters
Form, fit and function prototypes
Wind tunnel testing models
Many others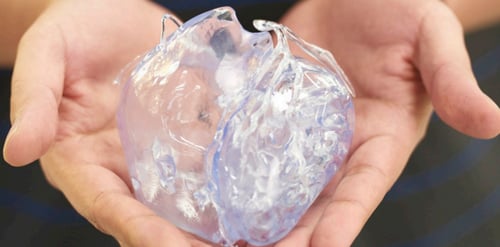 The materials running on this machine are Somos® Waterclear Ultra and Accura Xtreme Grey.
The new SLA Printing Process
Both machines have a solid granite recoater frame giving them unrivalled thermal stability.
Our SLA fleet is not only bigger as in there are more machines for you to choose from, but also offers you new build opportunities which are currently hard to come by in the UK.
The accuracy and detail of the Pilot 450 and the amazing robust single part pieces , which the RS Pro 800 is capable of, are set to redefine how UK manufacturers and product developers build components.
Overview of our SLA build volumes: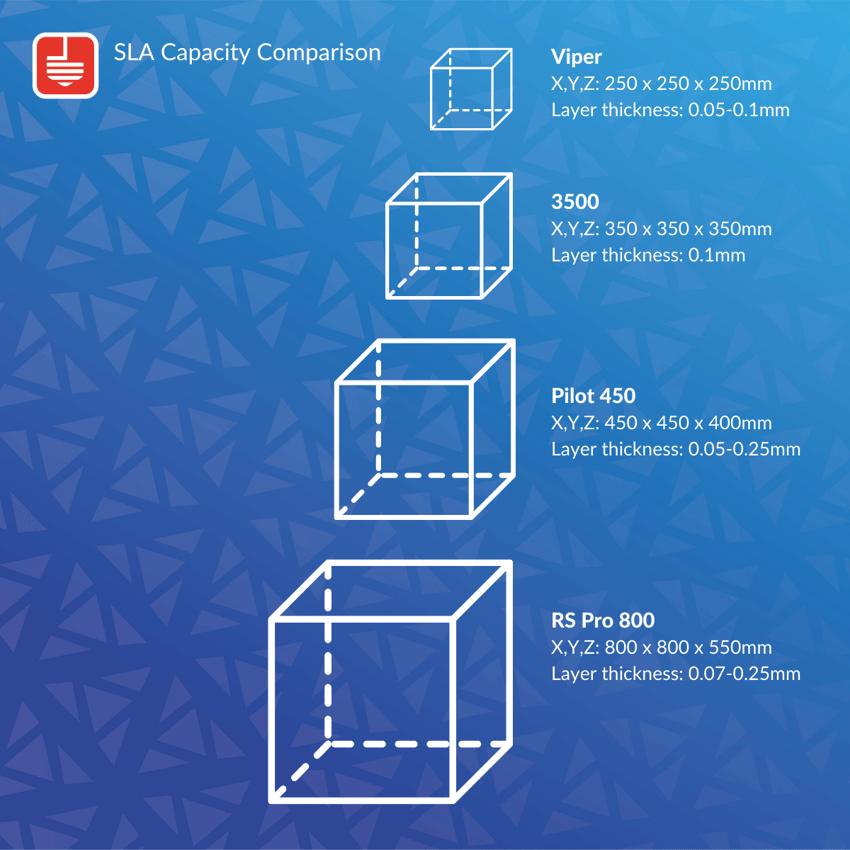 If you'd like to find out more about the SLA 3D printing processes, explore our SLA pages here. Alternatively, upload your latest CAD files for a quick online quote or book a one-to-one meeting with our team.