Company Overview
Realising in Three Dimensions for over 20 years.
AME-3D are UK leaders in rapid prototyping, additive manufacturing & low volume production.
AME Group were set up in 1996 by Managing Director Ian Jones after he was made redundant from his job with British Coal.
Since then, due to rapid growth & investment, AME Group has been able to develop two brands - AME-3D & biild. Separating its design from manufacture, with AME-3D specialising in 3D printing, low volume production and prototyping. Whereas biild focuses on design.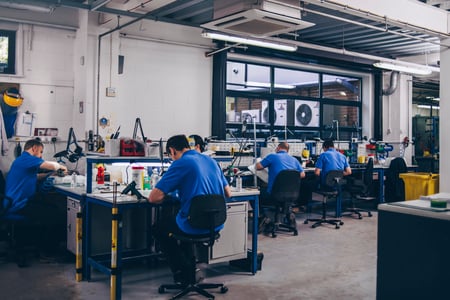 Reliable
Honest
Professional
Accurate
Fast
3D Printing & Manufacturing in Sheffield for over 20 years.
Located in Sheffield, Dinnington within Momentum House, our workshop & office have been home to AME-3D for the last 20 years. Our workshop has 4 SLA & 1 SLS 3D printing machines that are always running.
Our many clients, both here in the UK and internationally, range in stature from large blue chip companies to sole trader start-ups, and span sectors from fast-moving consumer goods to medical and automotive. We are committed to providing flexible manufacturing solutions.