Reaction Injection Moulding, known as RIM casting, is the process of injecting polyurethane resin into a mould under low pressure.
RIM casting is used for rapid prototyping and low volume production, as the process offers a fast turnaround and robust end use products.
How
the RIM process
works
RIM casting is a reactive technique that uses two component polyurethane, silicone moulds to quickly create robust parts.
3D CAD file is reviewed by the AME-3D production team




CAD file is set-up in the

SLA or

SLS system




The master is completed to the specified

surface finish




A

silicone mould is created from the master pattern




Once cured the silicone mould is opened along a predetermined parting line




The polyurethane is poured in and the

mould

is cast in the RIM casting chamber




Any excess material is

skilfully

removed




The RIM cast product is finalised with the requested finish
RIM Casting

Application

and Uses
Rapid prototyping

Low volume production

Robust base units

Underbonet components

Automotive seat belt and seat cover mouldings

Medical

devices and laboratory equipment

Marine, diving and sonar devices
RIM Casting
Quantities
Up to 50 parts can be cast per tool

Typically 3 - 20 mm wall thickness
Parts at the end of their lifecycle can be ground into bulk filler for the composite or construction industry.
Lead time
s
Typical RIM lead times are:
If you require your project sooner, our team can advise you and offer an express service.
If the material you need isn't listed, we order material in for customers. Simply discuss your project specifications with our sales team.
AME 3829
A two component polyurethane material similar to ABS and polypropylene available in either black or beige.
| | | |
| --- | --- | --- |
| Tensile Strength | Shore Hardness | Elongation Break |
| 43 - 47 MPa | 82 - 86D | 5 - 7% |
| Flexural Strength | Flexural Modulus | Heat Deflection Temp |
| 63 - 67 MPa | 1,400 - 1,600 MPa | 82 - 86°C |
Finishes for RIM Casting
Cosmetic surface finishing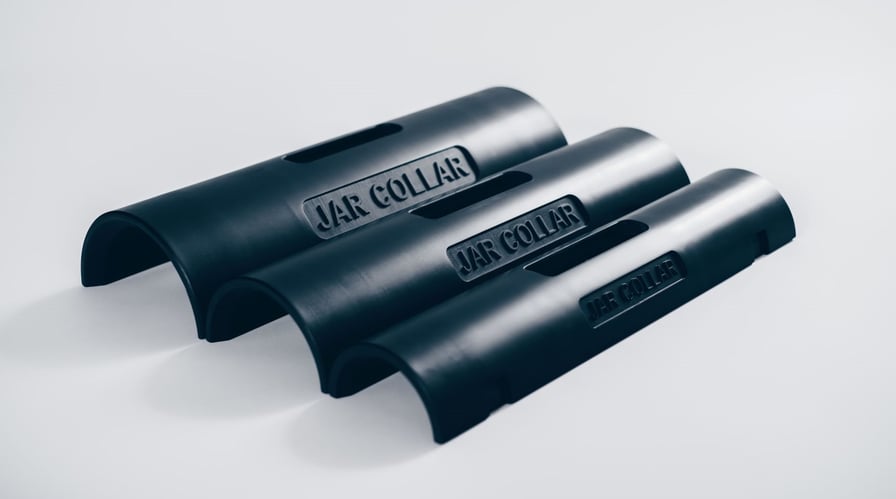 RIM Casting is an accurate, low pressure technique that creates robust and durable parts. Its main benefits include:
Robust parts

Cost-effective tooling

High temperature materials available

Strong and high impact resistant material available

D

urable polyurethane housings