Pandrol is a global rail technology company that operates internationally. They lead the rail infrastructure sector to maximise the availability of track, safety of people and assets, and deliver sustainable lifetime value for networks around the world.
We have worked with Pandrol on multiple projects, where they have utilised a range of our services and technologies. Last year, Pandrol approached us to produce 10 models of railway tracks that they needed for InnoTrans, International Trade Fair for Transport Technology. These track models highlighted the safety features that Pandrol provide to the railway networks.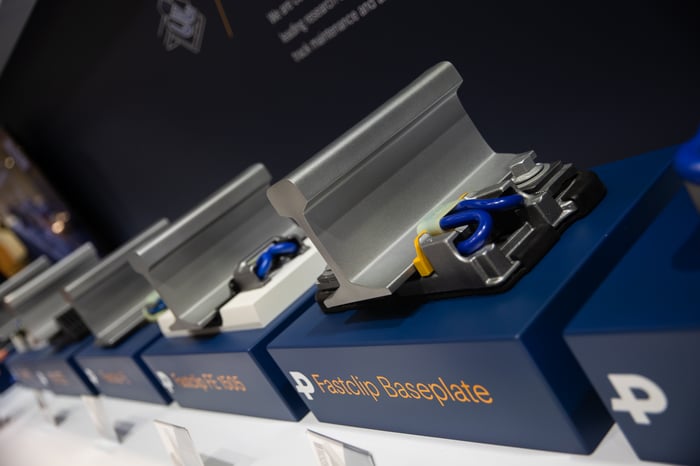 A Multifaceted Manufacturing Approach
Each model was manufactured using multiple different manufacturing methods including:
SLA 3D Printing

SLS 3D Printing

Custom finishes

Manual assembly of components
Alongside this, Pandrol provided us with some of their own components to be added to the final model.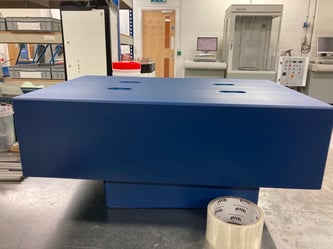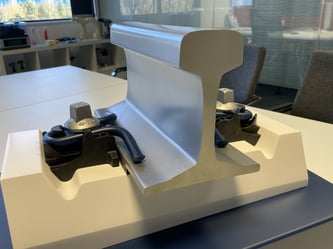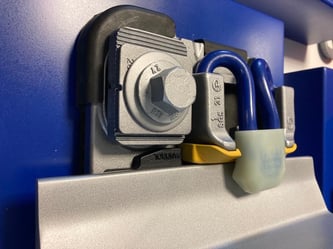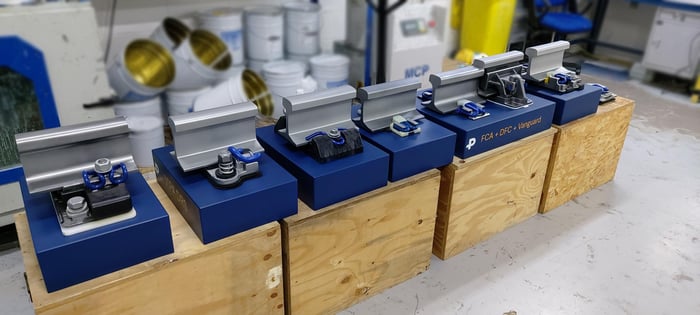 Tradeshow Model Makers
Through using multiple manufacturing technologies, we were able to produce 10 models for Pandrol as a cost-effective solution & in time to be presented at their event.
Each model was carefully assembled and finished to their exact specifications.
"Working with AME-3D is excellent. We are able to utilise their expert knowledge and excellent workmanship to produce what we need, when we need it.
As we were presenting our models at a tradeshow, they had to have a perfect visual finish. The team didn't let us down, providing us with cost-effective options for our projects and we continue to use them when needed."
- Jaime Kitchen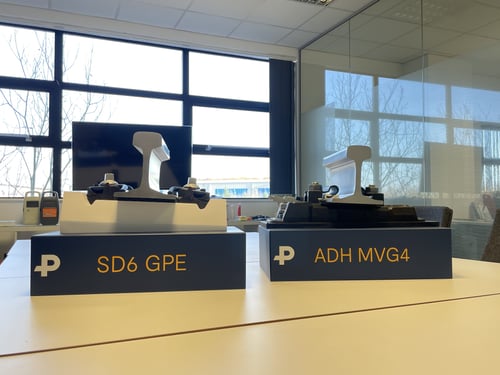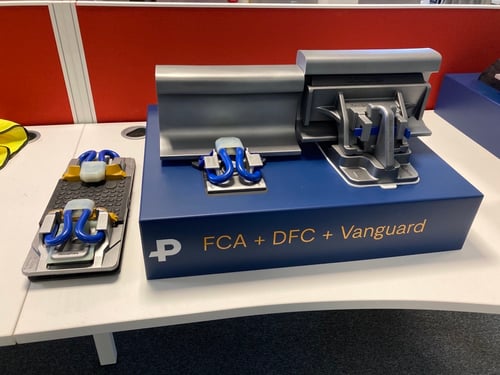 Moulding & 3D Printing Models
Our flexible services mean that we can craft models for a range of purposes through 3D printing and moulding techniques. If you need a model making for an exhibition, please get in touch with our sales team today to discuss your specifications.
T: +44 (0)1909 550 999