Technology Industry
The UK's technology industry is an unstoppable force
With 80 official unicorn companies within the tech industry and counting. The sky truly is the limit for both multinationals and tech entrepreneurs.
3D printing combined with low volume production methods has opened more possibilities for big and small technology companies alike.
In addition, 3D printing and casting techniques can be combined for technology companies to create products direct for manufacture. The flexibility of low volume production enables them to provide customers with products on an ad-hoc basis.
On demand parts for electrical devices via robust 3D printing can be easily created lowering overall costs and speeding up development.
Nokia N8 Helmet Camera
A big phone requires a big launch and Nokia wanted to make sure that their technology packed flagship, the N8 smartphone got the attention it deserved.
AME-3D supported Nokia and their London marketing agency, 1000 Heads, with their limited-edition helmet mounts, wrist straps and waterproof cases.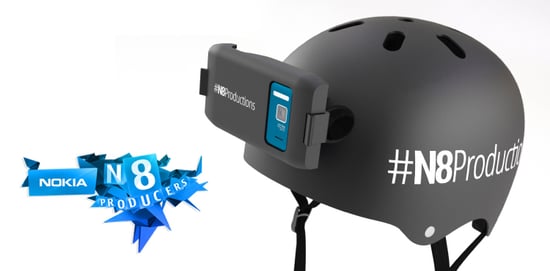 These were then unleashed on the UK's extreme sport fans to test out under the motto 'we have a beef with gravity'. The N8's new HD video camera was thereby put to the test.
Nokia and 1000 Heads came to AME-3D to:
Develop a bespoke and cost-effective low volume production run

Create a helmet holder that would protect the N8 and let the camera do its thing
The launch was a success with the N8 being one of Nokia's most important flagship phones selling 4 million units in the UK alone.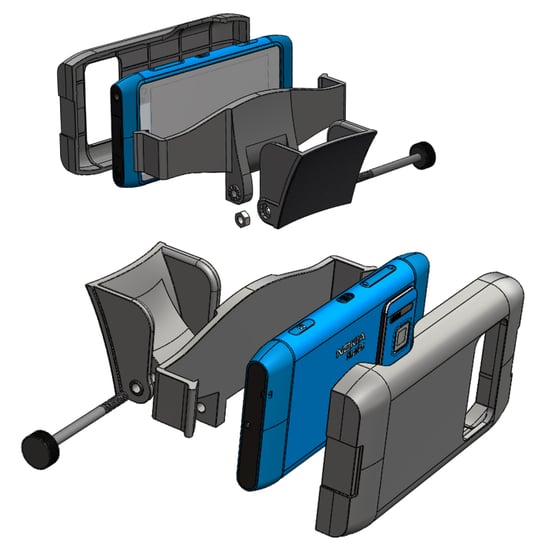 Ready to Grow Your Business?
Have a chat with our sales team, or explore our range of capabilities.