In Stereolithography (SLA) a laser precisely cures each layer of a design into UV-sensitive resin.
It is one of the most tried, tested and efficient industrial 3D printing techniques and serves as the foundation of rapid prototyping.
How Stereolithography Works
Stereolithography builds a part layer-by-layer using UV sensitive resin and a high-power laser.
3D CAD file is reviewed by the AME-3D production team

CAD file is set-up in the SLA system

with required supports

UV laser beam selectively hardens the resin based on the file specifications

The machine builds the 3D part one layer at a time

After the build is complete, the

part is processed according to the chosen finish
SLA Applications and Uses
Master parts for rapid prototyping

Visual prototypes for investment pitches and stakeholder buy-ins

Functional prototypes for concept testing

Individual part form and fit testing

Durable materials ideal for on

demand

parts

Housing consumer electronics

Medical devices

Transparent assemblies such as headlamps or bottles
SLA Printing Details
The SLA dimensions are a reference guide. Our team are experienced in splitting designs and seamlessly joining parts together, should you require a build that exceeds the maximum SLA printing dimensions provided.
SLA Dimensions
350 x 350 x 400 mm
SLA High Resolution Dimensions

250 x 250 x 250 mm

SLA Resolution
Layer thickness 0.1 mm
SLA High Resolution
Layer thickness 0.05 mm
Supported Walls
Min. 0.4 mm thick
Unsupported Walls
Min. 0.6 mm thick
Overhangs
Length < 1.0 mm; Min. 19° level
Connections

0.2 mm assembly connections

0.1 mm snug fits

Engraving
Min. 0.4 mm wide and 0.4 mm thick
Embossed details
Min. 0.1 mm height
Holes
Min. 0.5 mm diameter
Lead Times
Please note, our SLA printing machines run throughout the weekend and we offer delivery all over the UK.
If the material you need isn't listed, we order material in for customers.
Accura Xtreme Plastic
A durable plastic available in grey
Shore Hardness

Tensile Strength

Tensile Modulus

86D
38 - 44 MPa
1,790 - 1,980 MPa

Flexural Strength

Flexural Modulus

Heat Deflection Temp

52-71 MPa
1,520 - 2,070 MPa
60°C

Elongation Break

14 - 22%
Accura Clearvue Plastic
A moisture resistant plastic available in clear.
Shore Hardness

Tensile Strength

Tensile Modulus

84D
41 - 46 MPa
2,030 - 2,220 MPa

Flexural Strength

Flexural Modulus

Heat Deflection Temp

53 - 67 MPa
1,560 - 2,040 MPa
50 - 51°C

Elongation Break

4 - 7%
Accura 25
A general purpose plastic available in white that offers more flexibility than rigid plastics.
Shore Hardness

Tensile Strength

Tensile Modulus

80D
38 MPa
1,590 - 1,660 MPa

Flexural Strength

Flexural Modulus

Heat Deflection Temp

55 - 58 MPa
1,380 - 1,660 MPa
51 - 63°C

Elongation Break

13 - 20%
SLA Finishes
Grade 01
Post-curing (via UV light)

Remove support and bead blasting if required. (

Please note, scarring with build layers is still visible )

Grade 02
Grade 01 finishes plus

Sanding remove build lines

No specific surface finish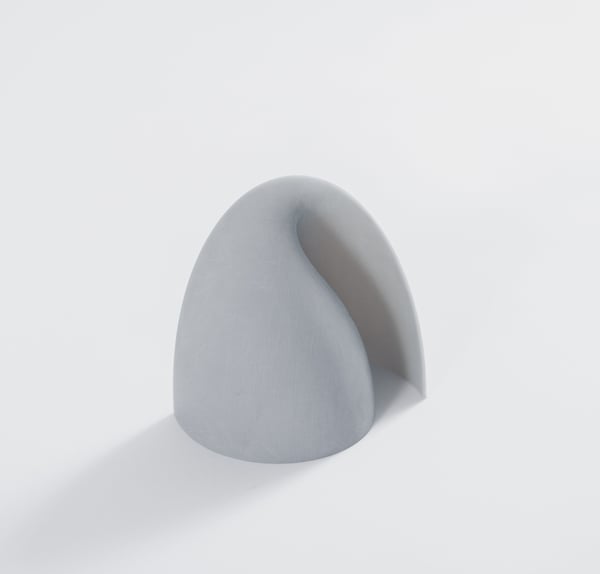 Grade 03
Grade 01 and Grade 02 finishes plus

Sanding

Wet sanding

Priming

Spray painting

Polished to clear transparent resin or frosted

Surface finish can be specified as sparked, matt, satin, gloss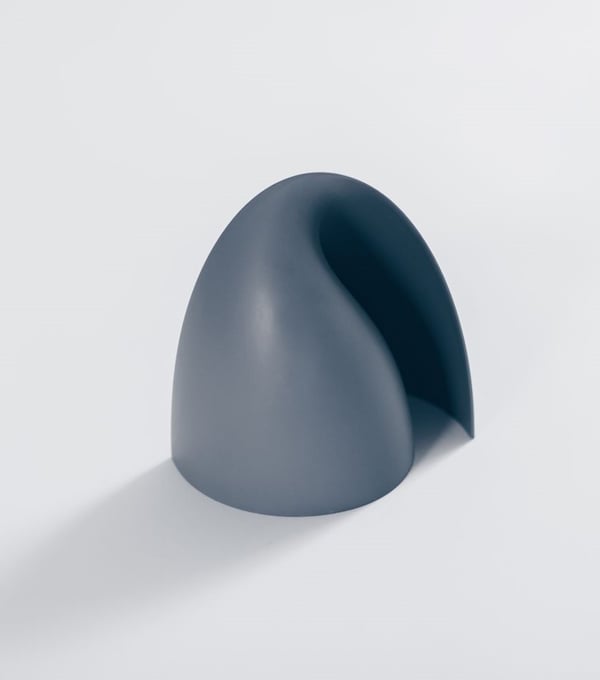 SLA Printed Parts
SLA printed parts play a big role in on demand manufacturing.
3D printed parts are an ideal choice, if you require an end-use part due to demand volatility or an unexpected delay in your supply chain.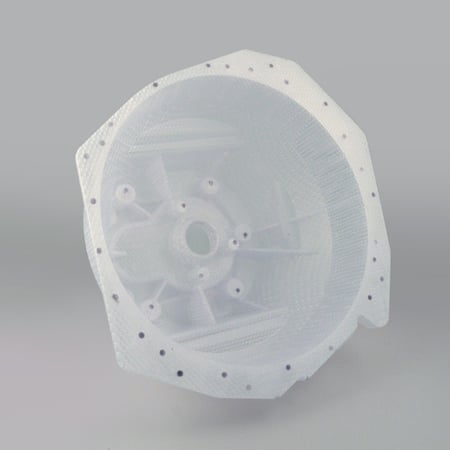 The benefits of SLA printed parts are:
High-speed 3D printing

Part production repeatability
Stereolithography is a highly versatile 3D printing technique that bridges the gap of rapid prototyping and on demand part manufacturing.
Its main benefits include:
Fine detail and high resolution

Precision

Repeatability

Smoother surface finish compared to FDM

Cost-effectiveness

Fast process

Wide variety of uses
Ready to build?
SLA prototype costs and SLA printed part costs vary depending on the complexity of the project.
Our experienced team will assess and then provide various price options to best suit your budget and requirements.