Re-engineering a UV-stable light fixture for Towndate Property Management.
We produced replacement light fixtures. UV-Stable resin was used as it could future-proof the lenses from yellowing.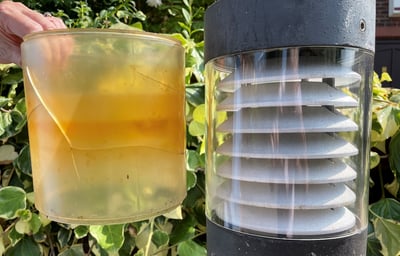 The car park and entry lights of one of London's residential developments managed by Towndate Property Management had seen a gradual deterioration in recent years after 30 years' worth of UV light damage, before one light lens finally failed completely, cracking badly.
Towndate found that off the shelf replacements were not an option, with the OEM having closed down years earlier.
As the light needed to be clear and would be exposed to years of UV light, we recommended using a UV stable resin system that could future-proof the lenses from yellowing and eventually becoming damaged to the same extent again.
We created a finished master that was then used that to create silicone tool, then employed their vacuum casting technology to cast the lamp lens mouldings.
After the finishing and tooling processes were completed, new lenses were delivered and installed at the housing development, reducing cost and waste, and leaving Towndate in a better position to repair and mend in the future.